Some of the links above may be affiliate links. If you make a purchase through the link, I'll earn a commission at no additional cost to you.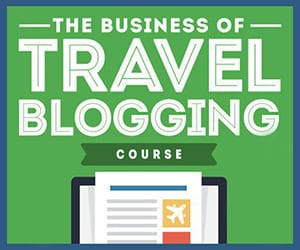 Super Star Blogging is the go-to travel influencer program created by #1 travel blogger Nomadic Matt. I enrolled in the Business of Travel Blogging Course and 80% of what I practice with my blog today I learned from this course (the other 20% from TravelCon). The Facebook community is a valuable source of inspiration, information, and support. The other courses–writing, photography, and vlogging–are on my wish-list! If you're serious about becoming a travel influencer in one of these fields, this is the course for you. Buy it here.

SiteGround is my web hosting provider and domain name provider, aka the folks who store my website and do the background security stuff. This is different from WordPress, which is the platform I use to actually write and publish posts. You can learn more about the difference in my favorite blogging course, Superstar Blogging. Sign up for SiteGround here.
ConvertKit is my email marketing provider. While there are free platforms, ConvertKit is incomparable for its offerings to small business owners and creators. It's easy-to-use, offers more powerful tools than other providers, and is a reasonable price. Sign up here.